One of the most commonly asked questions we hear from our estate planning clients is "How often should I update my estate plan?" As a general rule, our recommendation is that – no matter your age or your health – you should review your plan every two to three years, and more frequently if you experience a significant life event.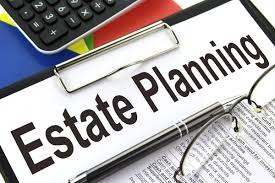 Life events that merit an estate plan review include: the death of a close family member, the birth of a child, a marriage or divorce, a relocation to a different state, or a significant change in your financial circumstances. Basically, it's anything that alters the course of your life or those you love and count on.
For example, one of our clients asked to change the person who was appointed guardian of her children when that family member became less available, geographically and emotionally; in another instance, the death of a spouse meant a widow selected each of her three children to take on the roles of medical decision-maker, executor and power of attorney.
As always, planning for your death or disability can be a difficult and confusing process. Failing to plan, however, can leave your loved ones facing greater confusion and added expenses at a time when they are most vulnerable.
We understand that our clients come to us for our depth of technical knowledge but we know, first-hand, they appreciate our sensitivity to their current circumstances, which may, at times, be challenging and overwhelming.
If you are a client of our firm, look for a reminder if it has been more than a few years since your documents were updated or executed. Or, if a significant life event has and you are not sure if you should review or update your plan, feel free to Kristen Prull Moonan here.